Photo Gallery
A few photos of the Thames in action ...

Chiswick Mall

A very high tide on 31 Jan 2010. This is the end of Chiswick Lane South, with Fuller's brewery on the right. The railing separating Chiswick Mall from the river has completely disappeared.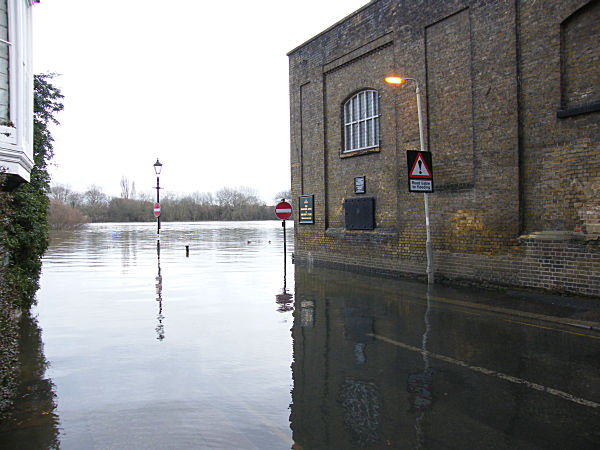 On the same afternoon, a visitor to Chiswick Mall from Richmond has not chosen a good spot to park ...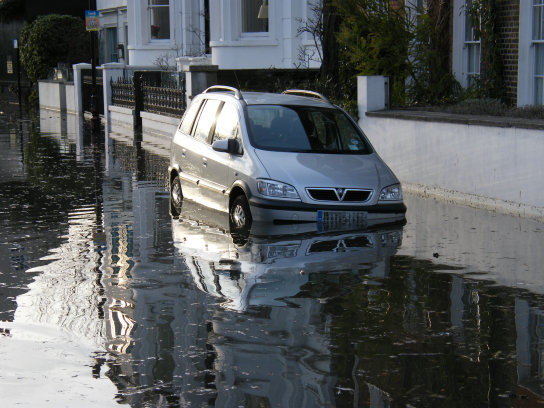 Anyone for tea? Many of the houses on Chiswick Mall have their front gardens across the road by the river bank. 29 Mar 2006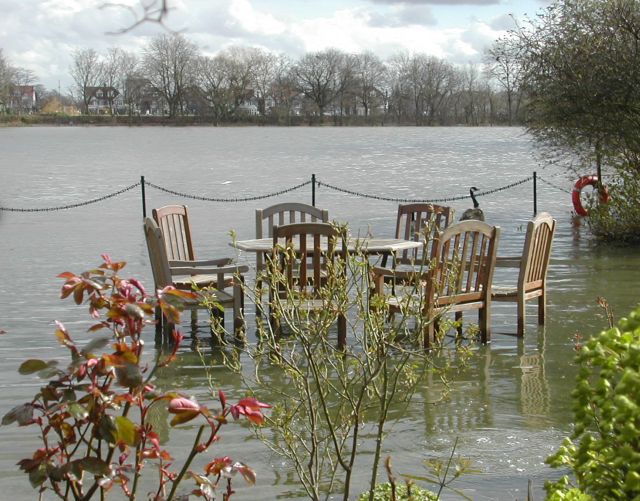 The Boat Race is always held just before high tide. The boats pass Chiswick Eyot on 29 Mar 2009.




Putney
Outside the Duke's Head on 9 Oct 2010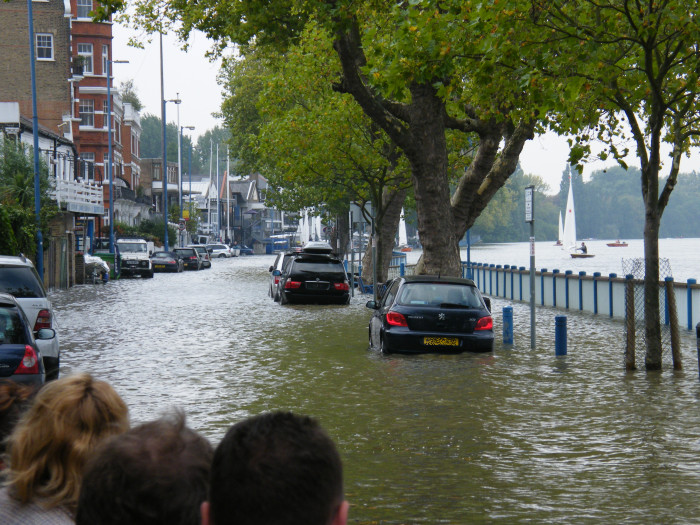 Brentford
Ferry Quays on 1 Feb 2010 ...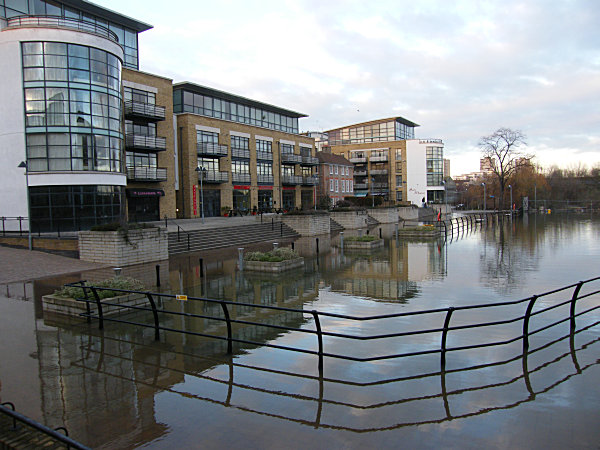 Thames Lock on the River Brent, also on 1 Feb 2010. The tide is so high that the water is at the same level on both sides of the lock.