Links
The first link that you click on will open a new tab/window to simplify your return to this site. Subsequent clicks will re-use that tab/window.
Port of London Authority
and in particular ...
PLA Tide Tables
Predicted tidal information for 10 locations on the tidal Thames. The data for Chelsea Bridge and Richmond form the basis for my predictions for intermediate locations on this site.

PLA Live Tides
Live Tides enables you to find out the height of the tide in real time as measured by various tide gauges, and to compare it with the prediction. It is the source of the real-time tidal data that I use to produce the NOW page on this site. When tides or river flow are unusually high or low, it is interesting to look at the graphs to compare actual with predicted levels.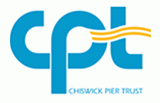 Chiswick Pier Trust
"Working to engage people with the River Thames"
Always worth a look at their Events and News pages to see what's on.




RNLI
The Royal National Lifeboat Institution (RNLI) provides and operates the lifeboat service to the whole of the UK. The Chiswick lifeboat station, based at Chiswick Pier, is the second busiest in the country. In 2017 they rescued 74 people. (The busiest station "Tower" is also on the Thames, though actually near Waterloo Bridge. There are other stations at Gravesend and Teddington Lock.)
Chiswick Lifeboat Station has its own website here.


Where Thames smooth waters glide
An extraordinary site created by John Eade and named after a line from a poem carved on a tree on Castle Hill, Wittenham, Oxfordshire, overlooking the Thames. As well as masses of historical material — pictures, quotations, poems — there are also some complex charts with real-time information about the tides. I could browse there for hours!


Local Community sites. This is where you can find lots of information, local news and gossip about the riverside communities: